ARCHAEOLOGY for COMMUNITIES IN THE HIGHLANDS (ARCH)
Archaeology for Communities in the Highlands (ARCH) runs exciting heritage projects for people across the Highlands.
Our courses are welcoming and open to all, and our experienced tutors make sure that everyone can get involved no matter what level of archaeological knowledge and ability they have.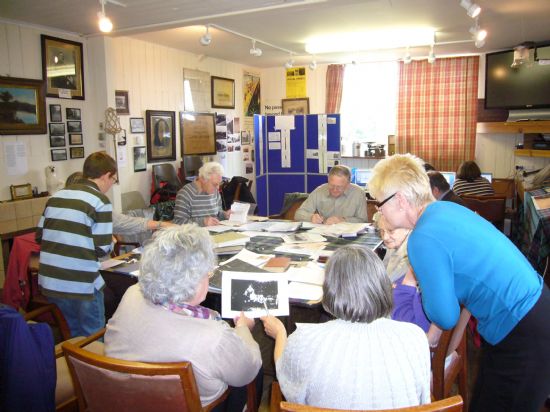 ARCH courses are all about learning, recording and participating.We do this in a number of ways including classroom learning, practical outdoor sessions, group project work, or via a virtual community on this website. We hope to inspire and enthuse all we come in contact with, so that everyone will take ownership and pride in their local heritage.
Projects often result in new information about local heritage which we put up on The Highland Council Historic Environment Record (HER), which just goes to show that celebrating local heritage is not only fun but valuable too.
Explore this website to find:
and much more!
Click here for information about the Highland Regional ScARF project, an exciting project which launched September 2021, creating an overview of Highland heritage from earliest settlers to modern times.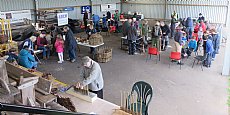 The Experimental Archaeology: Learning about Craft and Technology in the Past project has produced exciting videos, blogs and learning resources. Click here to find out more and for links.
We want this website to be interesting, stimulating, and useful for anyone interested in their heritage, from the distant past to yesterday! So contact us if you have suggestions, corrections, ideas or information to add.
Check out our Facebook page - or sign up to receive newsletters and heritage newsflashes. We will never pass on your details. See the document library for our Data Protection and Security statement.
Support our future work - click here for ways to donate.
New: Amazon shoppers can now support ARCH by using smile.amazon.co.uk and select Archaeology for Communities in the Highlands from the list of charities.

Latest News...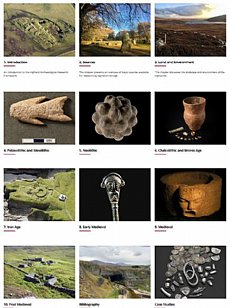 23/10/2023 - New ARCH Course: Highland Heritage - from Flint Scatters to Farmsteads
With the publication of the Highland Regional ScARF in 2022, an up-to-date overview of Hig... More >>
Site of the Month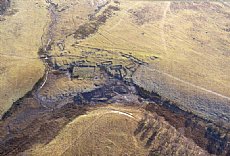 10/04/2021 - Easter Raitts township
Easter Raitts township Photo: Highland HER Although the Highlands is dotted with de... More >>
Find of the Month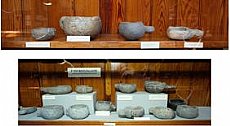 25/07/2022 - Steatite Vessels
These stone vessels, many with handles, were found at a variety of sites in Sutherland and... More >>
Sign Up to ARCH E-news