About ARCH
Archaeology for Communities in the Highlands (ARCH) was set up in January 2009 to provide a range of exciting and innovative community archaeology projects. It will provide opportunities to encourage people with diverse interests and abilities in the Highlands to learn about, record and participate in celebrating and increasing knowledge of their local heritage. ARCH will do this in a number of ways including classroom learning, practical outdoor sessions, group project work, or via a virtual community.
ARCH is a registered Scottish Charity (No. SC040624) and a Company Limited by Guarantee (Company No. 353054). The Board Members are:
Malcolm Bangor-Jones (chair)
Alasdair Cameron (company secretary)
Graham Clark
Carolyn Samsin
Simon Berry
Roland Spencer-Jones
Erik Lundberg
High Life Highland advisor : Lorna Cruickshank, Independent Museums Advisor
Susan Kruse, Learning and Development Manager is employed by ARCH on many of the projects. ARCH works with archaeology and heritage associates with experience in all aspects of community archaeology, including adult learning, youth work with Young Archaeologists' Clubs, archival work, excavation and survey, museum skills, and community outreach.
Latest News...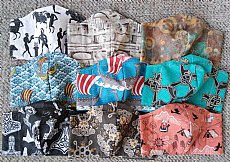 02/11/2020 - Donate to the ARCH FACET appeal and get free masks!
The ARCH FACET appeal has raised around £1500 so far! Many thanks! New: any contribu... More >>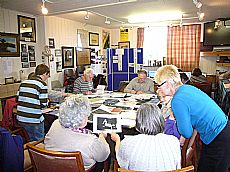 08/09/2020 - A New ARCH Project - Can You Help?
A New ARCH project – Can you Help? For the last 11 years ARCH has been pioneering... More >>
Site of the Month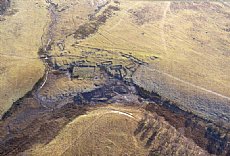 10/04/2021 - Easter Raitts township
Easter Raitts township Photo: Highland HER Although the Highlands is dotted with de... More >>
Find of the Month
10/04/2021 - Cruisie lamp in Dunrobin Castle Museum
© Anne MacInnes Cruisie (or crusie) lamps were formed of two boat-shaped iron ... More >>
Sign Up to ARCH E-news