Dingwall Station Water Tank
02 June 2012
News Type: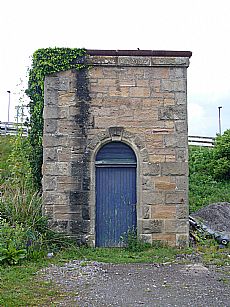 This tower is the base for a water tank at Dingwall Station. It does not appear on the first edition of the Ordnance Survey maps of 1873, but the annotation 'Tanks' appears on the 2nd edition of 1904. An old photograph (see below) in fact shows two tanks in the location.
The line between Inverness and Dingwall opened on 11 June 1862. To celebrate the 150th anniversary of the opening of Dingwall station, an ARCH class investigating Heritage Along the Kyle Line researched and created a display about the station.
The first station was rebuilt in 1886, but an old photograph survives showing the original station, and its size can be gauged from the 1st edition maps. The station today is much smaller than its heyday in the first half of the 20th century. The Strathpeffer branch line opened in 1885, and necessitated a platform, a number of sidings and a waiting room,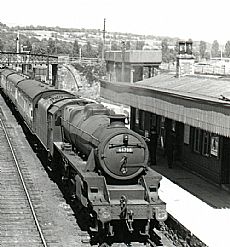 all clearly indicated on the 2nd edition OS map, but much overgrown now, and the waiting room has moved to the other side of the road bridge. A large goods yard grew up, again with a number of sidings and branches, and several cranes. One crane, perhaps from the goods shed, can currently be seen lying next to the footbridge, where a few of the railings for the cattle pens can also be seen. The cobbles of the base of the weighbridge are also still visible in the yard near the station.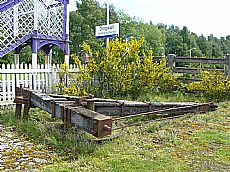 Many aspects of the station depicted on maps and in photographs have gone, including both signal boxes, the engine and goods sheds (now housing), refreshment kiosks and many of the shops.
The display will be at Dingwall Station until the 12th of June, and then will move to Dingwall Library.