Communion Tokens
01 May 2019
News Type: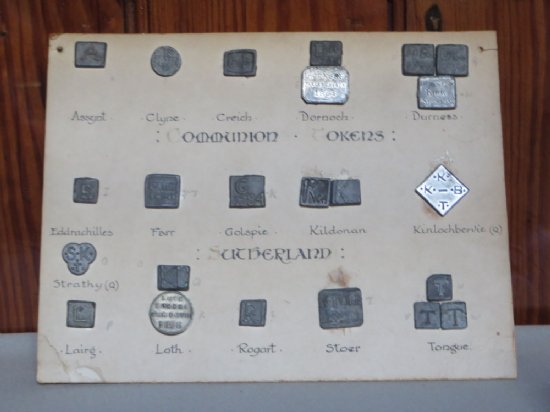 After the Reformation, members of a congregation had to have a token in order to receive communion. These were issued to members of the church by church elders who decided which members were worthy, with the minister having the final approval.
A large number survive in Scotland, most dating to the 19th century, although we have a number of earlier examples. Most have initials for the church, though some have verses. They were issued by both the Church of Scotland, Scottish Episcopal church and the Free Church, with pewter most common, but also lead, brass and white metal ones known. Many local museums hold collections of tokens. Nairn Museum also has a press on display from 1791 for making the tokens for the parish of Ardach. [NOTE Oct 2020: Looking again at the token, it is probably Ardclach, which is in Nairn parish]

Further information
Dunblane Museum website information on Communion Tokens
Brook, Alexander F.S. 1908. Communion Tokens of the Established Church of Scotland. Sixteenth, Seventeenth and Eighteenth Centuries. Copy available online.