Historic Map Workshops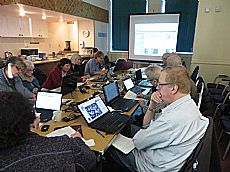 Three half day workshops were held at Fort William, Lybster and Dingwall in 2016 to explore the online collections on the National Library of Scotland website, and to show their value in historical research, including changes brought about by Telford's work in the Highlands. Limited to 12 people at each workshop (for space and wifi considerations), all three workshops had waiting lists.
The sessions provided a hands-on introduction for those who wanted it, or a demonstration projected for those who just wanted to watch, working through many of the resources on the NLS website, and also linking to a few other map-based resources such as the HER, Canmore, Pastmap and National Collection of Aerial Photography. The aims were for each participant to understand historic maps (including the bias of different mapmakers) and feel able to go home and be confident to use the NLS website at least to explore old maps.
The evaluations and informal feedback from some participants show that this was the case for participants. Most evaluation forms noted they had gained skills in using the NLS website, and in particular how to use the georeferenced facility. Informal feedback suggested that some participants then went home to explore. Many respondents requested more workshops. 'Excellent in every way'.
The Historic Maps Workshops were funded by Historic Environment Scotland

Latest News...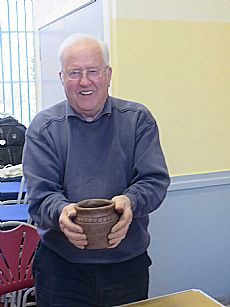 21/11/2017 - Check out Experimental Archaeology Blogs!
For those who couldn't make it, and for those who did, check out the blog entries for ... More >>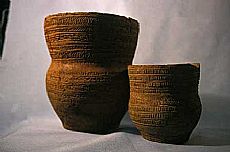 05/11/2017 - Nov. & Dec. experimental archaeology workshops timetabled
The next two workshops in ARCH's Experimental Archaeology project have been timetabled: B... More >>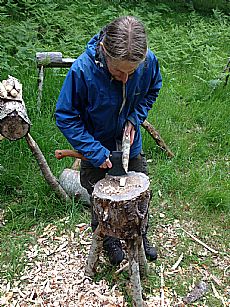 16/10/2017 - Two new ARCH courses kick off!
Two new ARCH courses are starting soon! Experimental Archaeology: Learning about Technolo... More >>
Site of the Month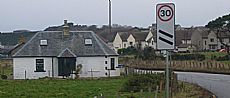 02/03/2014 - Ardersier Toll House
At the entrance to Ardersier village, travelling from Inverness towards Fort George, the f... More >>
Find of the Month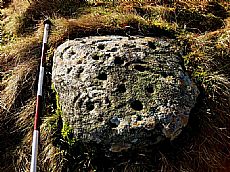 27/02/2014 - Heights of Fodderty cup and ring marked stone
In 2006 Susan Kruse of ARCH discovered a fine cup and ring marked stone on the Heights of ... More >>
Sign Up to ARCH E-news