Home Front Legacy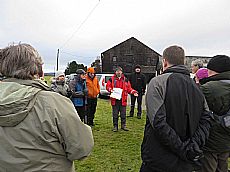 The Council for British Archaeology (CBA) is running a UK-wide project to encourage local communities to record World War I remains. They have devised an app and recording form, available on their website.
Archaeology Scotland, Historic Environment Scotland and ARCH joined together to host a training session in Invergordon in February 2016. ARCH's work recording Invergordon's World War I remains (begun before the Home Front Legacy app was available), was showcased, by a presentation by Susan Kruse and a walk around Invergordon. Allan Kilpatrick from Historic Environment Scotland also gave a talk about World War I remains in Scotland, and Chris Kolonko from CBA introduced the app which he has been developing.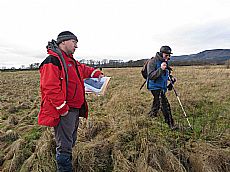 On the following day there was a field trip to Dalmore, a site used by the US Navy in World War I to assemble mines for shipping from Invergordon, and then again in World War II. Using old photographs and documents participants were able to identify some distillery buildings used in World War I, and then discovered a previously unrecorded World War I building in a field nearby, in what would have been near one of the many railway sidings which were built during the war. Documentation and characteristics of the brick building suggest that it was used to store detonators - well away from other buildings. This building was duly recorded and submitted on the app. Other probable World War I foundations were probed, and there is certainly scope for going back for a more comprehensive survey.
Funding for the day was from Historic Environment Scotland.
Latest News...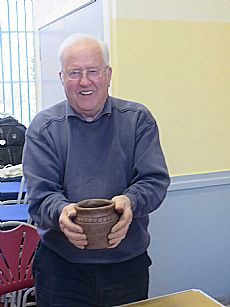 21/11/2017 - Check out Experimental Archaeology Blogs!
For those who couldn't make it, and for those who did, check out the blog entries for ... More >>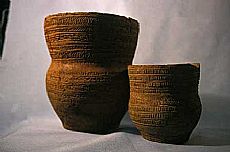 05/11/2017 - Nov. & Dec. experimental archaeology workshops timetabled
The next two workshops in ARCH's Experimental Archaeology project have been timetabled: B... More >>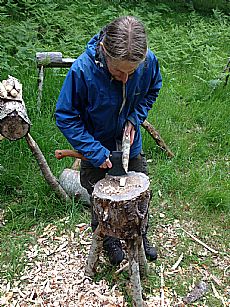 16/10/2017 - Two new ARCH courses kick off!
Two new ARCH courses are starting soon! Experimental Archaeology: Learning about Technolo... More >>
Site of the Month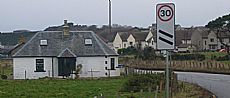 02/03/2014 - Ardersier Toll House
At the entrance to Ardersier village, travelling from Inverness towards Fort George, the f... More >>
Find of the Month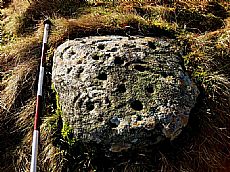 27/02/2014 - Heights of Fodderty cup and ring marked stone
In 2006 Susan Kruse of ARCH discovered a fine cup and ring marked stone on the Heights of ... More >>
Sign Up to ARCH E-news