Remembering the Strathpeffer Area 2015
In the latter part of 2015 people in the Strathpeffer area met to remember the built heritage of the area, in a project organised by the Strathpeffer Community Centre and ARCH, and funded by the Heritage Lottery Fund and the Mackenzie New York Villa Trust. Using a now well-honed ARCH technique, people used maps and photographs to spark memories, while volunteers wrote down what had been said. In this project we focussed on the spa village of Strathpeffer, the nearby hamlet of Jamestown which was a planned 19th century village, the hamlets of Achterneed and Blairninch to the east of Strathpeffer and the crofting landscape of the Heights on the high ground between Dingwall and Strathpeffer. We also had session
s to remember the wartime years in Strathpeffer, involving the P7 class at Strathpeffer Primary with their topic.
The project built on the previous short sessions remembering Strathpeffer, but there was plenty of new material to add. We had sessions indoors and then walks to explore our findings, trying to determine what still remained, what had changed, and what had gone.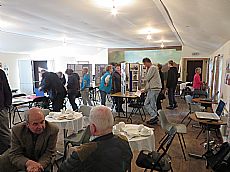 For the Heights we held a two day Heights Heritage exhibition, attracted over 150 people, many of whom spent hours looking a photos and transcripts, and then adding their own information. At the Strathpeffer Community Centre Christmas Fair at the end of November we had another display for the whole project, which included a number of panels created by the P7 class.
At the end of the project, participants designed, wrote and took pictures for a local walk leaflet in Strathpeffer, now available locally at the Community Centre, the Pump Room and the Museum of Childhood, as well as on the website. The information from all the sessions was also gathered together into five pamphlets. These too are available on the website. Finally all information was submitted to the Highland Historic Environment Records and to Canmore - over 400 records including over 400 photographs.
Latest News...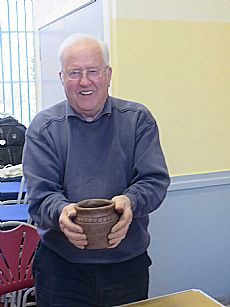 21/11/2017 - Check out Experimental Archaeology Blogs!
For those who couldn't make it, and for those who did, check out the blog entries for ... More >>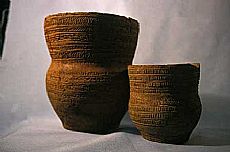 05/11/2017 - Nov. & Dec. experimental archaeology workshops timetabled
The next two workshops in ARCH's Experimental Archaeology project have been timetabled: B... More >>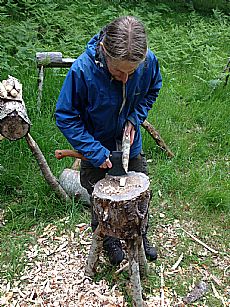 16/10/2017 - Two new ARCH courses kick off!
Two new ARCH courses are starting soon! Experimental Archaeology: Learning about Technolo... More >>
Site of the Month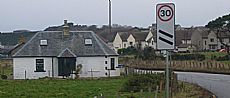 02/03/2014 - Ardersier Toll House
At the entrance to Ardersier village, travelling from Inverness towards Fort George, the f... More >>
Find of the Month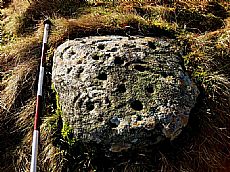 27/02/2014 - Heights of Fodderty cup and ring marked stone
In 2006 Susan Kruse of ARCH discovered a fine cup and ring marked stone on the Heights of ... More >>
Sign Up to ARCH E-news