Evanton Community Timeline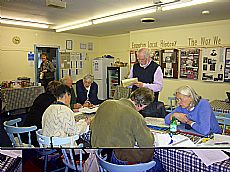 People have lived in the Evanton area for thousands of years, though the village is a recent creation from the 1800s. In spring 2010 an ARCH class researched the heritage around Evanton. Some of the evidence of the past is still there to be seen today, but much has been altered or destroyed. This display illustrates some of the sites, buildings and finds from the parish of Kiltearn and slightly further afield. Further information about these and many other interesting remains of our heritage can be found in binders at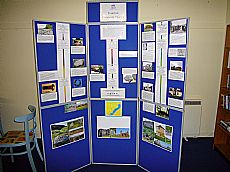 Cornerstone Cafe or Dingwall Library, or by consulting Highland Council's Historic Environment Record at http://her.highland.gov.uk.
The course researched the following for the timeline:
1. Prehistoric shell middens
2. Chambered cairns (Neolithic)
3. Cup and ring-marked stones (Neolithic – Bronze Age)
4. Carved stone balls (Neolithic – Bronze Age)
5. Cist Burials (Bronze Age)
6. Bronze axe heads (Bronze Age)
7. Blackrock Gorge placenames (uncertain dating)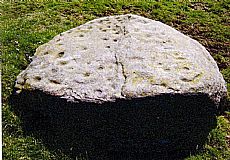 8. Medieval Chapels
9. Balconie Castle (Medieval onwards)
10. Counterfeit 17th coin mould
11. Ironworking site (uncertain dating)
12. Fyrish follies (18th century)
13. Old road through Evanton (late 18th century)
14. Glen Glass crofting landscape (from at least the 18th century – 20th century)
15. Evanton chapel (1800s)
16. Evanton village (1800s)
17. Evanton WWII remains
Evanton Community Timeline was researched and prepared by: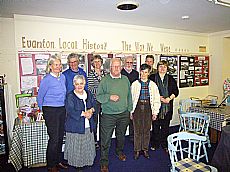 Janey Clarke, Catriona Fraser, Alex Houston, Alan Kinghorn, Kennie McCusker, Alpin MacDonald, Mary MacDonald, Carolyn Samsin, Mark Stevens and Patricia Strack

Latest News...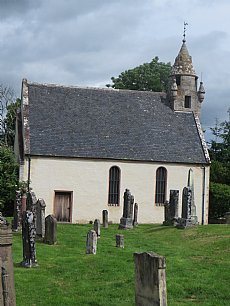 19/01/2022 - Kirkhill Heritage starting 1st March
The FACET project now turns its attention to Kirkhill, another area of multi-period, inter... More >>
Site of the Month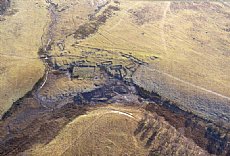 10/04/2021 - Easter Raitts township
Easter Raitts township Photo: Highland HER Although the Highlands is dotted with de... More >>
Find of the Month
10/04/2021 - Cruisie lamp in Dunrobin Castle Museum
© Anne MacInnes Cruisie (or crusie) lamps were formed of two boat-shaped iron ... More >>
Sign Up to ARCH E-news