Community Timelines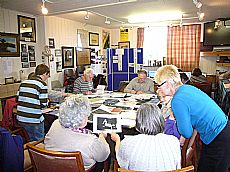 The Community Timelines courses will allow eight communities opportunities to learn about local heritage, to research sites, buildings or finds from their area, and then to plan and create a display. At the end of the Stop, Look and Listen project, the results from all eight communities will be gathered together into a book.
The course is broken down into two parts:
Exploring Your Local Heritage
This section provides an overview of Highland heritage, from earliest settlers to yesterday, placing local sites and finds in their context.
Focus on Your Past
Members of the course choose local sites, buildings or finds and find out as much as possible about them. As part of the research, we learn how to do a 'desk-based assessment'. The results of this research are then used to create a 'Community Timeline' display, as we learn to distill research for a short label and picture, and to compile an accompanying binder with extra information. The display is then toured locally, and the binder offered to appropriate libraries, museums or heritage societies.
The eight communities reflect the diverse regions and types of settlement found in the Highlands. Courses were held in:
Latest News...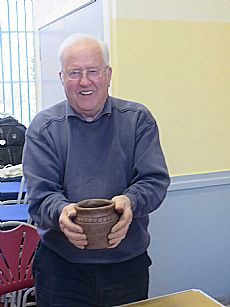 21/11/2017 - Check out Experimental Archaeology Blogs!
For those who couldn't make it, and for those who did, check out the blog entries for ... More >>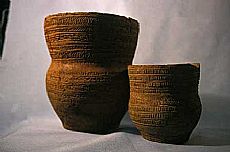 05/11/2017 - Nov. & Dec. experimental archaeology workshops timetabled
The next two workshops in ARCH's Experimental Archaeology project have been timetabled: B... More >>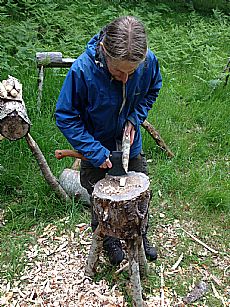 16/10/2017 - Two new ARCH courses kick off!
Two new ARCH courses are starting soon! Experimental Archaeology: Learning about Technolo... More >>
Site of the Month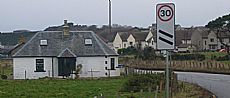 02/03/2014 - Ardersier Toll House
At the entrance to Ardersier village, travelling from Inverness towards Fort George, the f... More >>
Find of the Month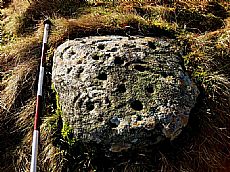 27/02/2014 - Heights of Fodderty cup and ring marked stone
In 2006 Susan Kruse of ARCH discovered a fine cup and ring marked stone on the Heights of ... More >>
Sign Up to ARCH E-news