Community Timelines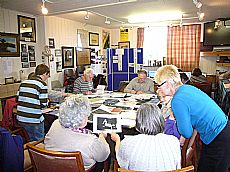 The Community Timelines courses will allow eight communities opportunities to learn about local heritage, to research sites, buildings or finds from their area, and then to plan and create a display. At the end of the Stop, Look and Listen project, the results from all eight communities will be gathered together into a book.
The course is broken down into two parts:
Exploring Your Local Heritage
This section provides an overview of Highland heritage, from earliest settlers to yesterday, placing local sites and finds in their context.
Focus on Your Past
Members of the course choose local sites, buildings or finds and find out as much as possible about them. As part of the research, we learn how to do a 'desk-based assessment'. The results of this research are then used to create a 'Community Timeline' display, as we learn to distill research for a short label and picture, and to compile an accompanying binder with extra information. The display is then toured locally, and the binder offered to appropriate libraries, museums or heritage societies.
The eight communities reflect the diverse regions and types of settlement found in the Highlands. Courses were held in:
Latest News...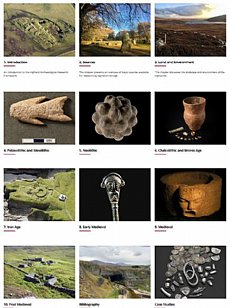 23/10/2023 - New ARCH Course: Highland Heritage - from Flint Scatters to Farmsteads
With the publication of the Highland Regional ScARF in 2022, an up-to-date overview of Hig... More >>
Site of the Month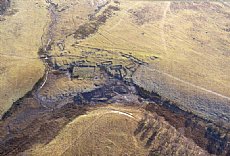 10/04/2021 - Easter Raitts township
Easter Raitts township Photo: Highland HER Although the Highlands is dotted with de... More >>
Find of the Month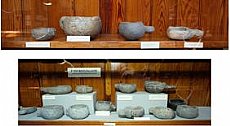 25/07/2022 - Steatite Vessels
These stone vessels, many with handles, were found at a variety of sites in Sutherland and... More >>
Sign Up to ARCH E-news